What's Whir? A game, an abstract puzzle with procedurally generated levels. There are over 3000 different levels that can be generated. Your goal is to carefully navigate your way to the exit block without falling into the blue abyss and without leaving any removable blocks behind.
If you want to leave a feedback please say what you would like to see in Whir 2

Update (7 feb 2010): instructions added, the game runs in its own window, more tweaks here and there
Update 2 (26 may 2010): added: 52 new tiles, 2 new ambiental tracks, an ending and a launcher

Show Less
You May Also Like
10 Comments
You must be logged in to post a comment.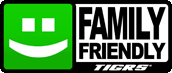 You must be logged in...
Log in immediately through...