Trippy Tiles Deluxe is a collection of 4 tile-based puzzle games with a common theme
Featuring tight controls, multiple high scores, and two original songs


So, here are the games!


Slide'em: The traditional tile sliding puzzle, commonly known as "15". Mix it up and put the numbers back in order. If you like '15', i believe this is the best (and trippiest) version of the classic puzzle on yoyogames.

Flip'em: Click on a tile to flip all tiles adjacent to it. Flip every tile to one solid color to win!

Shift'em: Shift the rows and columns around like a rubiks cube. Get them back into numerical order as fast as you can.

Twist'em: The greatest challenge of all. Twist groups of four tiles to get them back into numerical order.
If you solve this one, you have mastered the art of Trippy Tiles!


Each game features its own separate high score table. Scores are based on your time and your number of moves.
The game saves automatically each time you return to the game selection screen.




Show Less
You May Also Like
No Comments Yet
You must be logged in to post a comment.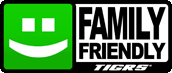 You must be logged in...
Log in immediately through...