Trapped in a barren test chamber like so many other nameless protagonists. Things are not as fair and even as they might appear and escape, while possible, can only be achieved by attaining a sense of "negative capability".
Show Less
You May Also Like
5 Comments
You must be logged in to post a comment.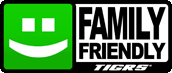 You must be logged in...
Log in immediately through...