SubTerra is back, with dozens of new objects and over a hundred new levels! The goal remains to grab the gems and head for the exit, but with new obstacles such as conjurers, glue blocks, fragile gems, and reverse gravity. Meet new enemies such as the golem, have your pet dog follow you around and help you, and confuse yourself with the ingenious wiring systems!
The game still includes a level editor and demo recording.
Show Less
You May Also Like
1 Comment
You must be logged in to post a comment.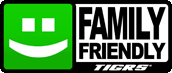 You must be logged in...
Log in immediately through...