Signal is an abstract puzzle game made in puzzlescript. The game is intended to be somewhat jarring, at first. It speaks to the artificial relationship between the player and their avatar.
Signal was completed on 25-11-2013 as part of #1GAM, by me.
Show Less
Leaderboards
SIGHUP
Achieved 1 month ago
You May Also Like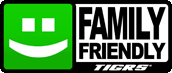 You must be logged in...
Log in immediately through...