Description:
Every robot have a goal even if it is a robot arm. It will make the impossible to achieve it with the shortest path. Try to teach the robot arm how to move to reach his goal in minimal number of moves.
Instructions:
Use mouse to do everything in the game
Useful shortcuts:
Left / Z = Undo / Go left
Right / U = Redo / Go right
Space / Enter = Action
M = mute / unmute sound 
Esc = Go Back
Show Less
You May Also Like
13 Comments
You must be logged in to post a comment.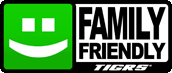 You must be logged in...
Log in immediately through...