The game uses perspective illusion to find various shapes from the shades of everyday things. In a room filled with objects, player can select them to highlight, and he/she can move around to see them from different perspective. The goal is to match the silhouette of highlighted objects to the shape in a picture frame.
Move: WASD
Look: mouse 
Paint/Erase: mouse left Button
Show Less
You May Also Like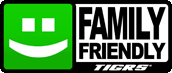 You must be logged in...
Log in immediately through...