Plush now on Steam:  http://store.steampowered.com/app/341820/
Steam version includes:
Improved Visual Effects
No limit on how many animals you can spawn in playroom (though hardware will determine frame rate)
Steam Achievements and Leaderboards
Plush combines stuffed animal simulation with the imagination of a little girl to provide a unique puzzle experience.  To successfully complete each level, the player must arrange the stuffed animals in such a way as to make them all "happy" before bedtime.  Each stuffed animal has it's own preferences (and physics), so this is easier said than done.
Plush Provides a cozy atmosphere and a soothing soundtrack while still providing interesting (and often quite challenging) puzzles to solve.  Rather than assault the senses in a desperate attempt to keep the player's interest, Plush provides the player (whether an adult or child) with a great way to relax before their own bed time.  Even the level timer is hidden by default, though quickly available for those who take their puzzle games seriously.
Features:
40 puzzle levels and 3 difficulty options
Free play mode (Play Room)
Unlockable Sound Board
Colorblind Mode
*This is the free version of Plush, and your progress will not be saved.  To buy Plush for your device of choice, visit http://www.redheadgames.com
Plush has been named among the best in family-friendly media, products and services by the Mom's Choice Awards® (http://www.momschoiceawards.com)
Show Less
You May Also Like
8 Comments
You must be logged in to post a comment.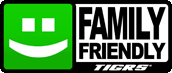 You must be logged in...
Log in immediately through...