New version at http://picma3.com/
Picture logic game, featuring 60 unique puzzles ranging from 5×5 to 50×50 cells.
Visit the "About" screen to learn more about the game and it's origins.
GAME MODE: The default is "Supervised", it's meant for new players and will notify them of mistakes and correct those mistakes at a price. Enabling "Free" mode in the Options screen will stop the game from correcting and punishing mistakes.
MEDALS: Gold, Silver and Bronze Medals are given if you beat the average time by a certain %. Note that the averages were mostly calculated from players with some experience in the game genre, Gold Medals are not intended to be easy to attain.
LOGIC: All puzzles can be solved by logic alone, some are simply very hard.
Instructions
If you never played before we suggest taking a look at the "How to play" in-game.
- Click a square to fill it, Shift + click to place an X.
- You may zoom in and out using the magnifying glass.
- Pan/scroll is done using WASD, by CTRL + drag or by clicking the "compass" icon and dragging.
- Full list of controls available by clicking the ? icon in-game.
Show Less
You May Also Like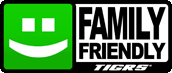 You must be logged in...
Log in immediately through...