Penka Mazes is a unique maze game in which you do not directly control your character,instead,you must place arrows in his way to make him turn in the right direction or else he will crash against a wall or one of many obstacles and other Penkas that will stand in your way.Use tools,traps,wrap around the screen,warp from place to place and detonate explosives to make your way to the end of each maze.Play in 3 different play modes,each with in game instructions that you should read or else you won't go too far in this game because its game play is something you are not used too.
(The source ( gmk file ) of this game is incuded with the game .)
Show Less
You May Also Like
4 Comments
You must be logged in to post a comment.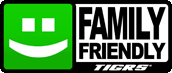 You must be logged in...
Log in immediately through...