Now available on iOS and Android!
iOS:https://itunes.apple.com/ca/app/neon-light/id864441754?mt=8
Android:https://play.google.com/store/apps/details?id=com.ghs.neonlightAndroid
Neon is a match four drop puzzle, with a mechanic similar to the classic Kirby's Avalanche, or Puyo Puyo and simple colourful graphics.  Match adjacent colours in four or more to eliminate them.  Stack them up in cascading combos to add to your point multiplier.  It starts out slow, but increases with speed with every time you make one or more matches.
Neon Light is the ad-supported version of Neon.
Features:
Wifi Multiplayer with Game Center and Google Play Services
30 Achievements on iOS and Android
Leaderboards on iOS, Android, and Facebook
Post to Facebook to tell your friends
Controls:
Left, Right or Down to move.
Up or Space to rotate.
Show Less
You May Also Like
3 Comments
You must be logged in to post a comment.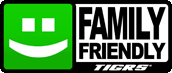 Game News
Posted On 4/17/2014
Posted On 3/24/2014
You must be logged in...
Log in immediately through...