nabokOS.exe is a puzzle game controlled by a rogue OS. The puzzle are quite simple, however some may find them frustratingly difficult, so be warned! The game features some pretty simple coding lingo, that will add to the atmosphere of the game, but if you don't speak code then don't worry, you're not missing much. 
Created for the #cyberpunkjam.
Show Less
You May Also Like
7 Comments
You must be logged in to post a comment.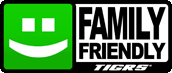 You must be logged in...
Log in immediately through...