***This game was created with SaintHeiser***
He was a boy in a in a wheelchair, but his new one is no ordinary one; it can defy gravity. Now he can do things he had never dreamed of, go places nobody else can. Your goal is to help him explore the world around him.
Life Turn is a logical platform game. Try to master difficult puzzles,
using a gravity switch. Around 20 main and 12 bonus levels await you. As well,
there is a game editor which allows you to create your own levels and load
user's levels from saved files.
Show Less
You May Also Like
4 Comments
You must be logged in to post a comment.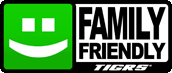 You must be logged in...
Log in immediately through...