The land yields valuable letters.  Harvest letters by constructing buildings over them.  Construct buildings by spelling them.
Made for the Experimental Gameplay Project's CONSTRUCT competition (April/May 2013).
Let me know what buildings I'm missing!
UPDATE (Sept 2013): Added 100+ new words!  Keep the suggestions coming!
UPDATE (March 2014): 200+ new words, sound effects, and new music by gioco-indie!  Still got a big backlog of suggestions, but I'll get to 'em :)
Music downloadable at https://soundcloud.com/weirddreamz/a-b-city-building-with-words
Show Less

Impression
Posted By Chloi Rad 3/8/2014
Building and maintaining a town requires resources. In Lexicopolis: A-B-City, a charming combination of word game and city management sim, that resource is the alphabet. How large, how populated, and how prosperous your city is depends entirely on letters harvested from the land. In the beginning, you have the option to pick between a city size that is small, medium or large. No matter what you choose, you get one free Town Hall that you can place anywhere on the map. It fits perfectly in the middle of the board, but don't let that be the deciding factor. Even though it's early in the game, placing the Town Hall haphazardly could very well be the first mistake you make.
You May Also Like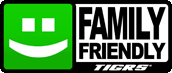 Game News
Posted On 3/5/2014
Posted On 9/15/2013
Posted On 5/31/2013
You must be logged in...
Log in immediately through...