If You Can't See It is an innovative puzzle game in which you can remove obstacles from your path just by changing the color of the background!  Is there a blue wall in your way?  Simply change the background to blue and walk on by!  Of course, it quickly becomes more complicated than that, with an array of different obstacles and objects, including spikes, pushable blocks, and color changing guns.  There's even an easy to use level editor, so that once you've completed all the included  challenges, you can create brand new ones to share with your friends.  If you have a Game Jolt account, you can even upload your levels to the server, and download levels created by other users!

The game includes a wide variety of colors to choose from, and is color blind friendly.  You can change the colors used in the Options Menu, available from the Level Select menu.
Show Less
You May Also Like
7 Comments
You must be logged in to post a comment.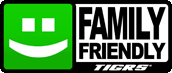 Game News
Posted On 8/5/2012
Posted On 1/17/2012
You must be logged in...
Log in immediately through...