Hex powered puzzle action! Win each round by converting the entire game board to a single color before you run out of  movest. Clear multiple hexes for big scores. Clear the board in as few moves as possible for huge bonuses!
Show Less
You May Also Like
No Comments Yet
You must be logged in to post a comment.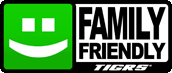 You must be logged in...
Log in immediately through...