Dropwords is word-finding puzzle that combines some elements of Scrabble and Boggle. Valid words boost your score and the dwindling timer; used letters disappear and new ones drop from above.
Show Less
You May Also Like
No Comments Yet
You must be logged in to post a comment.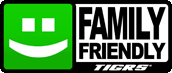 You must be logged in...
Log in immediately through...