This game is now available on Desura!  Please install from there to get the latest version: http://www.desura.com/games/dimension-jump .
--------------------------------------
One of the hardest games of the year is here; Dimension Jump! With 60 levels ranging from super easy to why-are-my-hands-bleeding difficulty, this game will make you feel pain (in your hands that is).
Navigate your way through 6 level sets, with 8 levels in each, plus a tutorial and an additional 4 "insane" levels to really test your skills.
Show Less
You May Also Like
10 Comments
You must be logged in to post a comment.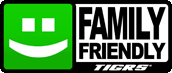 Game News
Posted On 2/1/2011
Posted On 1/31/2011
You must be logged in...
Log in immediately through...