Daves Trails is a SIMPLE little puzzle game written for Windows. Nothing fancy, but Excellent if you are the puzzle solving type.  You basically just have to put colored tiles together to complete a trail on a 7 X 7 tile grid. (It IS NOT a slider puzzle)
It looks simple, is very easy to learn, but it will slowly addict you if you are the puzzle solving type of person.
It was optimized for WinXP 1024 X 768 display but should work as low as 800 X 600.
It is window scalable so you can leave it running on your desktop while you do other things. You can even let it running Minimized. As with all of our software, it only uses a very small draw on your CPU as compared to most other software.
It also has four Save locations so that 4 people can try and solve the puzzles on the same computer. 
LOL>>>You'd be surprised how many people have written us and said: "We just wanted to try 'One More Level' before we quit".
Hope it brings you a few weeks of puzzle solving fun.
BTW>>>Because of many request, We added a counter which will keep track of how long it takes you to solve the 47 levels of puzzles.  If you find Daves Trails a little too hard then try 'Jills Trails' that is also here on GameJolt.com.
Thank all of you for the many positive emails and words of encouragement. "Daves Trails" is now spreading across the web like a wild fire. 
Latest Update 08/14/2014 version: 7.18.9E
Show Less
You May Also Like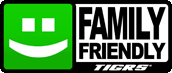 You must be logged in...
Log in immediately through...