A short experimental game using Cut, Copy and Paste as the main control element. By right clicking and selecting these functions, get the gnome to the door safely on each level and help him espace from the dungeon.
Show Less
You May Also Like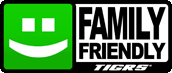 You must be logged in...
Log in immediately through...