Mix of games I like: Cogs and Droplitz. I just thought: what would result from this combination?
Click on tiles to move them.
Turn the mouse wheel on a tile to rotate it.

Little coglitz appear on the top of the screen: let them go to the bottom by making paths.
Let's score!

Play in hardcore mode to disable tile rotation.
Submission for the Experimental Gameplay Project, June 2011.
You may download the source code on the game's web site.
Show Less
You May Also Like
4 Comments
You must be logged in to post a comment.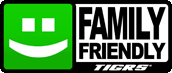 You must be logged in...
Log in immediately through...