Blocked is a game inspired by Minecraft and Lemmings. It is a puzzle platformer with a bit of minecraft like building.
The game is currently being completely rewritten making sure that it's ready for a lot of levels. It will also make it easier to add things and faster to play.
The most recent version of the game I have right now has just 1 menu which is almost done, but if you download the version on here you will get the one before the rewrite which has some features. A lot of the background work is already done in the rewrite though.
The goal in this game is to get the walker from the entrance to the exit. To do this you have to place blocks in the world and after that make sure the walker doesn't get stuck somewhere.
To play this make sure that you use the javaw file and not the java file.
Features:
- A building mode and walking mode
- 13 levels with different difficulties
- Cave and desert levels
- 5 blocks to place (10 in total)
Show Less
You May Also Like
4 Comments
You must be logged in to post a comment.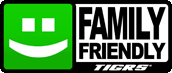 You must be logged in...
Log in immediately through...