Block Dude X is an enhanced remake/tribute of a side-scrolling puzzle game released as part of "PuzzPack 2.0" for the TI-83 & TI-84 graphing calculators. It features both a faithful recreation of the original game's levels (and optionally, art style), as well as a modern coat of paint in the form of new graphics, music, and additional levels and mechanics. Make sure to view the readme.
NOTE: The game has been updated to v1.3.2 as of March 16th, 2013. A save file from previous Windows releases will work on this new version, but you'll need to put it in C:\Users\yourusernamegoeshere\AppData\Local\Block Dude X.
Show Less
You May Also Like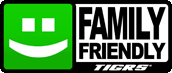 You must be logged in...
Log in immediately through...