Apple Bin is a physics blastery type puzzle game.
Lauch your apples and get them in the bin in the fewest shots possible. Flipping gravity, portals and crates...lots of crates are standing in your way.
Show Less
You May Also Like
7 Comments
You must be logged in to post a comment.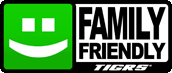 You must be logged in...
Log in immediately through...