ApoHarry is an innovative menu to choose your game. Walk with the main character and find the pillows to start a game.
In ApoHarry are more then 10 games included:
- ApoBan (a sokoban clone with more than 300 levels)
- ApoStep (a logical game with 99 levels)
- ApoSkunkman (a bomberman clone)
- ApoSheep
- ApoMushroom
- ApoIcejump
- ApoBubble
- ApoMath
- ApoStar
etc. =)
Feel free to try it out. =) If you want to play the applet, click on the website. I would be very happy about comments and ratings =)

Show Less
You May Also Like
3 Comments
You must be logged in to post a comment.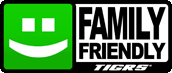 You must be logged in...
Log in immediately through...