The Pool - A unique plattform puzzle game. Explore 40 different challenging levels, only equipped with a laser gun try to escape! Switch gravity, use transporters, portals, switches and many more...
Show Less
You May Also Like
10 Comments
You must be logged in to post a comment.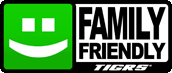 Game News
Posted On 11/9/2012
Posted On 8/12/2012
You must be logged in...
Log in immediately through...