Wanna grow so big you can jump to the moon? Just hold the Up button to grow! Too big to fit in a pipe? Hold Down to shrink! Specter Spelunker Shrinks is about a platforming hero who will jump, grow, shrink, and whatever else it takes to make it back to his home on the moon.
Game by Ken Grafals and music by smiletron
Check out other cool stuff at http://falldamagegames.com/
Show Less
You May Also Like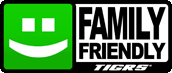 You must be logged in...
Log in immediately through...