Make happy sliding leafboy eat the 6 moist cakes using the movement keys, space or WASD. Heed the spikes and try not to fall!!
-----
This is actually an engine I'm working on, making use of Flixel. Nevertheless, I thought, I could easily do some maps, graphics and songs so it could be playable, for easier and funnier testing :D that's why it still is and will be in development.
The sfx used were taken nonsensicaly from freesound.org, they may annoy the sh*t out of you. And, the ending song is a little chiptune demake of some very famous tv series recently finished :3 (c) to the owners. WELL, IF YOU MANAGE TO HEAR IT!! BWAHAHAHAH
Music, graphics and maps made by me using tweakbench's VSTs, mappy, graphicsgale editor and programmed in AS3/Flixel with FlashDevelop.
-----
I'll be very pleased if you tell me everything you think. Thanks for playing!
Show Less
You May Also Like
4 Comments
You must be logged in to post a comment.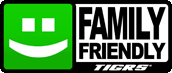 You must be logged in...
Log in immediately through...