Saut is a one button platformer with unique movements made for the Minimal Contest. It's about a small guy unable to walk that instead jump and slide!
Beat the game to access the leaderboards. Collect all coins while beating the game to access the VIP leaderboards.
Show Less
You May Also Like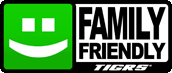 You must be logged in...
Log in immediately through...