Returning home from a long journey, you must make your way up a mountainside.
Overcome obstacles along the way by growing climbable mushrooms, vines and
roots with magical seeds.
Show Less
You May Also Like
12 Comments
You must be logged in to post a comment.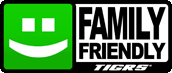 You must be logged in...
Log in immediately through...