Problem Attic is a strange, abstract 2d platformer about prisons- both real and imaginary. 
arrow keys to move
z/up to jump
r to restart/??
x to start
the game's soundtrack is available here:
http://ellaguro.bandcamp.com/album/sounds-from-problem-attic
alt link:
http://ellaguro.com/gams/problematticfinal.swf
it takes 2 hours-ish to complete. the game will save your progress, but it will start you off at the title screen each time.
note: if you reach a screen that you think is the ending but you're not sure, you're not at the end. you haven't reached the ending until the game literally tells you it's the "end" =)
Show Less
You May Also Like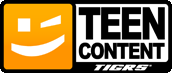 You must be logged in...
Log in immediately through...