Problem Attic is a strange, abstract 2d platformer about prisons- both real and imaginary. 
arrow keys to move
z/up to jump
r to restart/??
x to start
the game's soundtrack is available here:
http://ellaguro.bandcamp.com/album/sounds-from-problem-attic
alt link:
http://ellaguro.com/gams/problematticfinal.swf
it takes 2 hours-ish to complete. the game will save your progress, but it will start you off at the title screen each time.
note: if you reach a screen that you think is the ending but you're not sure, you're not at the end. you haven't reached the ending until the game literally tells you it's the "end" =)
Show Less

Impression
Posted By Chris Priestman 5/29/2013
Glitches and indie games were meant to be together, if only because many of the amateur developers failed to properly clear out all the bugs and fully polish their creations. But to the creative mind out there, glitches can offer a way to provide a slightly disturbing experience for the player. They just have to be managed correctly. And while I don't think that Liz Ryerson's Problem Attic consists of glitches as such, it's been created in a way so as to emulate a world where these errors come in and corrupt the surroundings.
You May Also Like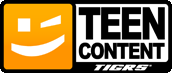 You must be logged in...
Log in immediately through...