'Pro' is a difficult platform game that's been under development for two weeks now. It focuses on fun game play, and features home-brew graphics and music from the Newgrounds Audio Portal. There are 4 collectibles in the game, each one unlocked by getting good scores.
There is an in-game tutorial, options, and other help can be accessed through the pause menu (<P> button.) To close the game, press CTRL+W or just Escape.
Show Less
You May Also Like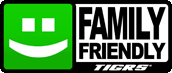 You must be logged in...
Log in immediately through...