3d, third-person platformer with limited color pallete.
Created in 5 hours for BlitzKast, using 3d GameStudio.

Take a walk in this small, green world.
Game takes from 5 to 10 minutes to complete.

Controls
WASD - move around
Spacebar - jump
Mouse - rotate view
R - teleport to last checkpoint
O, P - inverse mouse axis
I - change camera rotation speed
F5 - change window size \ screen resolution (if fullscreen)
Alt+Enter - toggle fullscreen
Updates
1.0.1 - Increased clip range a little bit, added camera controls
1.0.2 - Several small gameplay fixes, added timer & death counter.
Comments are welcome.
Show Less
You May Also Like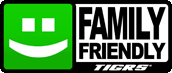 You must be logged in...
Log in immediately through...