A 3d platformer game, done in 3 days, for contest with supmaster004. The theme was 'shrinking'.
In this game you play as a character (human?) with ability to grow and shrink freely. You have a dream to reach the Light. But one is far away.

In each level some logic and platforming are involved. Game is intuitive; controls are described in-game.
Controls (because people fail to read them in-game)
WASD - move around
E\Q - grow \ shrink
Arrow keys - rotate camera
N - toggle mouselook (rotate camera with mouse)
R - restart level
T - toggle side views (ones in bottom left & right corners)
M - toggle music
F5 - cycle game window size (F5 for larger window, Shift+F5 for smaller)
Alt+Enter - toggle fullscreen
Updates
29/11/2010|05:45 - fixed a couple of difficulty & graphics issues, lowered system requirements, added possibility to rotate camera with mouse.
21/01/2011 - fixed bug with restarting levels, made help avaible from any point of game, fixed descriptions.
Comments are welcome.

Show Less
You May Also Like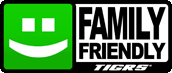 You must be logged in...
Log in immediately through...