Made for the April 2010 Experimental Gameplay Project.
You have the ability to observe and repeat the actions of creatures.  Use the arrow keys, or wasd to move.  Click on a creature with the mouse to observe it and learn its ability.  Use Q, E or Space to store and use an ability.  You can only learn three abilities at a time, so carefully consider which abilities you want to keep.

You'll need to use abilities together to make it through the level.  It's not very long, more a demonstration of the idea than anything.
Comments, suggestions, and ratings are highly encouraged, and would be greatly appreciated.  Thanks.

Show Less
You May Also Like
4 Comments
You must be logged in to post a comment.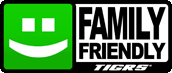 You must be logged in...
Log in immediately through...