Music Planet is a faraway planet.One day,Mad Rabbit has kidnapped King Do2,and Do must free him. The game features: -Three cool-graphic levels -Super music -Special effects -More Have fun with playing this game!
Show Less
You May Also Like
4 Comments
You must be logged in to post a comment.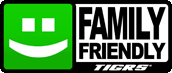 You must be logged in...
Log in immediately through...