This Mario Game is not an ordinary game it's a challenge of war to challenge all koopalings and Bowser!
Engine: Mario Builder 10.6 (from ting_thing)
Show Less
You May Also Like
7 Comments
You must be logged in to post a comment.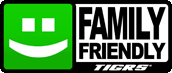 Game News
Posted On 12/31/2012
Posted On 2/23/2011
You must be logged in...
Log in immediately through...