Note: players reported a segfault may occur at the end of levels. I will work on it. Maybe.
A prototype I made in a few hours on the theme magnetism.
Finish the levels using A and D to move, W to jump and R to restart if you get stuck in the second level (I know what you think).
The Glue Gun can throw magnetic glue balls (action with mouse: left click is north pole, right click is south pole).
Linux and Mac users: you will find a .love version in the Game Files.
Submission for the Game Jam at 11th GulaschProgrammierNacht.
You may download the source code on the game's web site.
Show Less
You May Also Like
4 Comments
You must be logged in to post a comment.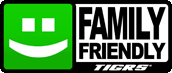 You must be logged in...
Log in immediately through...