"It's A Bunny Story, Actually..." is my entry into Ludum Dare 21, around the theme of 'Escape'.
It's a 2D platformer, that follows the story of Bunny, who is... a bunny, who has ESCAPED from an Animal Testing Laboratory. Unfortunately, he's being chased by the mad scientist that locked him away, so you're going to have to run for it.
Everything is explained in-game.
Show Less
You May Also Like
9 Comments
You must be logged in to post a comment.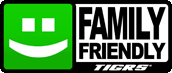 You must be logged in...
Log in immediately through...