You are a god on a cloud. You must use flashes to move lazy people to the end of each level. Lots of physic interactions and fun in each stage!

This game was developped for the "shocking" contest (june 2009).

Show Less
You May Also Like
2 Comments
You must be logged in to post a comment.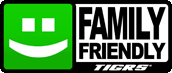 You must be logged in...
Log in immediately through...