Show All (30) Media
Hide Extra
DESCRIPTION
What would you do if all the birds would suddenly try to take over the world?
Survive to a massive poo-based attack of different species of birds: Dodge, get power-ups, overcome weather adversities in this fast-paced game of pure survival.
With 3 different playable characters, each one with its own features, and 3 different sceneries, put yourself on trial to become the best poo-dodger of the world.
Delve into the story mode or survive as much as possible in the survival mode, and show to your friends your own unbeatable records.
 Upgrade your power-ups and get special bonuses at the shop to improve your score.
FEATURES
-2 game modes: story and survival
-3 playable characters
-3 game scenery composed by 5 levels each, for a total amount of 15 levels
-Various species of birds, each one with a different strategy of attack
-8 different upgradable power-ups
-Weather conditions that change the game difficulty in real time
-Shop where you can buy enhancements for your power-ups, new power-ups and much more
-Game achievements and online scores
STORY 
Follow the story of the game through the adventures of the 3 characters at the moment of the bird attack
SURVIVAL
Play as your favorite character and scenery and survive as much as possible the flocks of birds, while the day becomes night and the weather conditions suddenly get worse.
Collect credits for the shop and record your hi-score
CHARACTERS
Kid: He moves fast, but he's also hard to control
Girl: Average speed and control ability
Middle-aged Man: Slow, but easy to control
New artwork, screen every wednesday!
 (All GIF animation are in news)
TRAILER
...COMING SOON...
DOWNALOAD
...COMING SOON ON GOOGLE PLAY...
ABOUT US
More information on us on my blog
(http://gamejolt.com/profile/pech/blog/news/pandora-s-toybox/12414/)
HELP US
Rate Us, and follow us on Twitter, Facebook and Youtube (Links on my blog)
Show Less
You May Also Like
7 Comments
You must be logged in to post a comment.
Game Info
Developer:
Pech
Genre:
Platformer
Status: In Development
Engine/Language: C/C++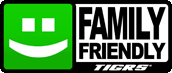 You must be logged in...
Log in immediately through...