Show All (26) Media
Hide Extra
Final release!!!!
The story of Beelzeboy, and his road back to hell, begins...
From an unpleasant jungle, through the deeps of a cave, diving into the ocean the mysteries of outer space and more.
Help Beelzeboy to return to hell in this "old school" platform adventure.
Keyboard Controls (JoyStick Support too)
Jump: UP
Go right: RIGHT
Go left: LEFT
Control ghost: B (go in and out from Zen meditation)
Fire: SPACE
Quit game: Q
Show Less
You May Also Like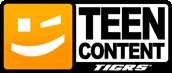 Cartoon Violence
Realistic Violence
Animated Bloodshed
Alcohol Reference
Tobacco Reference
Suggestive Themes
Moderate Language
Comical Shenanigans

You must be logged in...
Log in immediately through...