Battle Jump is a dexterity game in which you incarnate a character that can only move by making leaps. 

You must bring your Jumper at the end of levels filled with traps. Your skills will be sorely tested, and your only goal will be to finish the level the faster you can. The Gameplay is the main element of the game and differs slightly from other games. In most games, when you press a direction, it makes instantly move your character in that direction. If you release that direction your character stops. 

In Battle Jump directional keys are used to tilt your character, which will move according to this angle. Because releasing a key does not change the angle, the character will continue to the exact speed it was before you release the direction.
You will need to perfectly control your character in order to avoid falling into a hole or a trap. 

The game contains several levels with a progressive difficulty. If you think the first levels are too easy for you, don't worry, the last levels will be much complex. 
With its two-players mod in split screen, you can battle anyone in races where every mistake can be fatal.
The game is still in development so it is constantly evolving, and new features are added regularly. I encourage you to monitor the project. 
/!\ -- IMPORTANT --
This version does NOT include the level editor or the possibility to send your scores, please download the game from the official web site (For free of course)  to have this features.
/?\ -- SOON --
A new version is on his way with new blocks, new levels, and new features !
/?\ -- CONTROLS --
  First Player :
      WASD : Move your Jumper              (ZQSD for azerty keyboards)
      R : Restart Level
  Second Player :
      Arrow Keys : Move your Jumper
/?\ -- YOUR OPINION --
The game currently weighs 14.7 MB. Do you think this is too much for the quick play ?
I may be able to reduce a little the size... maybe around 10 MB.
Do you think this worth the trouble ?
Show Less
You May Also Like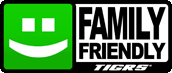 You must be logged in...
Log in immediately through...