Bagheads lovely girlfriend has been kidnapped by the evil Lord Plastik. Travel across a vast range of environments to save her! And be sure to collect some treasure along the way.. There are over 45 levels to complete, and some secrets to unlock.
Show Less
You May Also Like
4 Comments
You must be logged in to post a comment.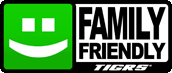 You must be logged in...
Log in immediately through...