A game about life and it's unavoidable end , death and the things that could happen in between . A story told trough images . A pretentious attempt at making art trough play mechanics . Start as a baby and grow all the way into the grave gaining and loosing abilities as time passes you by .
Music by Heatex ( http://gamejolt.com/profile/heatex/224/ )
Download for high quality music and if you get a graphical glitch .

The game has 3 different versions because of graphical glitches on some machines :
Surface version : May not work properly on Vista and Windows 7 machines .
View Port version : May cause seams on the graphics on some monitors .
GM's native screen scaling version : Should work on all machines but will look blurry on fullscreen mode and will look to small on window mode .
Show Less
You May Also Like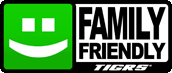 Game News
Posted On 2/3/2010
Posted On 1/12/2010
Posted On 12/22/2009
You must be logged in...
Log in immediately through...