Alien Explorer 2 is my biggest project so far and Im fairly proud of it.
I got out of the competition, I still want this game to be on the PSP, but I won't enter it for the competition. since I want more time to work on this game.

currently features:
-1 complete world

-1 partially playable world, but far from complete (now including boss)

-original and good sound effects and bg music created by me

-several enemies, some complete, others not yet
-2 bosses, both in the making, but playable
credits go to:
-game maker 8.0
-Famitracker 0.3.0

Show Less
You May Also Like
2 Comments
You must be logged in to post a comment.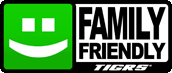 You must be logged in...
Log in immediately through...