Show All (8) Media
Hide Extra
Discover your inner Pollock with Action Painting Pro creative software for Windows and Macintosh home computers.
Create great works of art from the comfort of your chair. With Action Painting Pro being creative is as simple as playing a video game.
Show Less
You May Also Like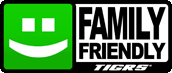 You must be logged in...
Log in immediately through...