WARNING! Because of Pepper Flash plugin issues, it is not recommended to use Chrome browser for this game.
A calamity is coming and you embark on a journey to stop it. You only have 400 years.
This is an experimental game about the passage of time. Don't expect swift action. Slow down and think, just don't wait too long...
Show Less
You May Also Like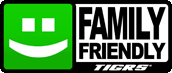 You must be logged in...
Log in immediately through...