1imeL0ver is a short platform game, developed for Ludum Dare #27.
The competition theme was "Ten Seconds".
1imeL0ver was developed in three days. It's nothing too deep or complicated, I hope you'll enjoy this five minutes game!
Show Less
You May Also Like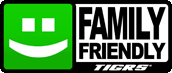 You must be logged in...
Log in immediately through...