Young Minds Memory Game is a simple memory matching game that was created for the one Game a Month project for January. The PC version is available at the above website and an Android port is in progress.
Premium themes are also avialable via links on the game's site. The premium themes are priced at $1 and will be used to fund development of the game's Android port.
Show Less
You May Also Like
No Comments Yet
You must be logged in to post a comment.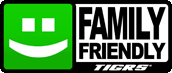 You must be logged in...
Log in immediately through...